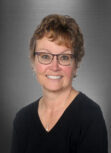 With 29 years of public education experience, Claire served in a wide variety of educational roles. She started her career as an elementary teacher. Certified to teach grades 1-8, she taught at every grade level with the exception of grades 3 and 6. While working toward her principal certification, she served as an Acting Elementary Principal for the Oshkosh Area School District.

Upon completion of her Master's Program, she went on to become an Elementary Principal in the Neenah Joint School District. She later became the Director of Elementary Education for the Neenah Schools, with oversight of 10 elementary schools. In her final position with the Neenah Schools, Claire was the K-12 Director of Curriculum.

Most recently, Claire served as the Superintendent in the School District of Chilton for nine years. She also served as the CESA 7 Representative on the WASDA Board of Directors. In addition to her role with Don Stevens + Associates, Claire teaches graduate level courses in the Superintendency.